napla
Regular price
Sale price
¥498 JPY
Unit price
per
Sale
Sold out
A color that nurtures beautiful "seed".
The power of seed oil gives you rich moisture, pure color, and even more lustrous hair color.

A beautiful hair color full of moisture that every woman longs for.
Even if one of them comes true, I'm a little more confident than before, and every day will surely be fun.
It is such a positive feeling to make beauty. Every time I dye it, I want to grow your beauty.
With that in mind, Nasheed Color was born.
Nasheed color contains naturally derived ingredients.
Two seed oils (= plant seed oils) and six types of organic herbal extracts lead to a clear, moisturized hair color that gives you the image you want to be.


■ NASEED's "elementary" In addition to the two seed oils, it is packed with natural natural ingredients. ■
● About seed oil ...

・ Macademia nut oil (moisturizing ingredient)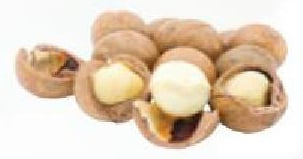 The oil obtained from macadamia seeds improves the feel of the hair.


・ Grape seed oil <grape seed oil> (moisturizing ingredient)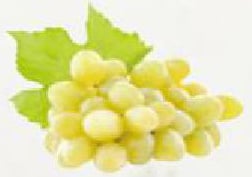 Refined oil from European Busou seeds.
Moisturizes hair.


● About the ingredients ...
・ Chlorophyll <sodium copper chlorophyll> (moisturizer)


A naturally occurring ingredient that plays a central role in the photosynthesis of plants and algae.

・ Soy protein <soy protein hydrolyzate> (moisturizer)


A naturally occurring ingredient that plays a central role in the photosynthesis of plants and algae.

・ Sodium hyaluronate (moisturizer)


Sodium hyaluronate, which has excellent moisturizing properties, wraps hair in a natural moisturizing veil.


● 6 kinds of organic herbal extracts (moisturizing / protecting ingredients)



The moisturizing effect of 6 types of organic herbal extracts suppresses dryness and keeps you healthy.

● 6 kinds of herbal extracts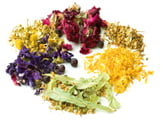 Contains 6 types of natural herbal extracts [Hypericum erectum, Chamomile, Japanese linden, Toukisenka, Cornflower, Roman chamomile] with excellent moisturizing and hair protection effects.


● About fragrance ...
Reduces the scent peculiar to hair color.
A comfortable color process with the scent of floral woody musk.



Citrus fruits such as bergamot, orange and lemon, and refreshing top notes of leafy green are treated with gorgeous florals such as lily and muguet, and the base is finished with an elegant scent of woody notes and musk.



Gives your own hair color, glossy and moisturized texture
Nasheed color gray fashion
It is an organic hair color that can meet a wide range of customer needs, from customers who want to cover gray hair firmly to generations who want to enjoy their own hair color like fashion color.
Tomika and moisture that reach the core of the hair, dyeing gray hair.
And light and soft colors that you can enjoy like fashion colors.
The Gray Fashion Line, which has these items, is a carefully selected lineup that brightly colors the hair of adults.
In addition, the combination of seed oil and organic herb extract reduces annoying odors.
Share
View full details